Description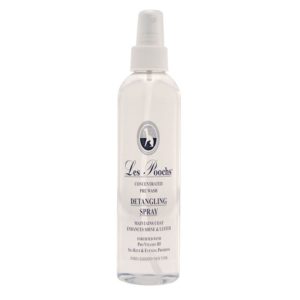 Les Poochs Detangling Spray is a revolutionary light formula designed to gently separate each strand of hair with the least amount of effort.
Concentrated- Enhances Shine & Luster – Fortified With Pro Vitamin B5, Sea Kelp and Evening Primrose
Positively charged molecules attach to the hair shaft releasing the most stubborn of matts with ease.
No more tugging at clumps of matts.
Les Poochs Pre-Wash Detangling Spray saves your dog's beautiful coat!